DENTURES
We only use high impact acrylic for durability, order high quality teeth, and take the appropriate measures to insure an aesthetically pleasing finished product. Taking cues from a patient's bone structure, gender, and age, we strive to make sure all dentures look natural. When a patient has an existing partial they are comfortable with we will gladly replicate the design.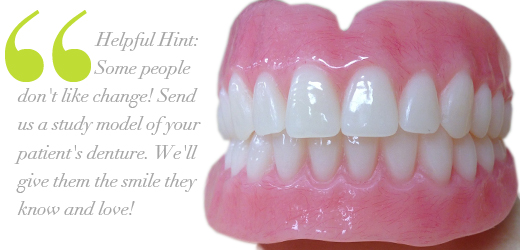 PARTIALS
Every case is unique. Deciding the appropriate partial type depends on various factors. We will gladly help you choose the best option for your patient.
Valplast/Flexible

We work to design small and delicate flexible partials in order to achieve the least intrusive product possible without compromising retention.

Acrylic

We apply the same tactics to our acrylic partials as our full dentures.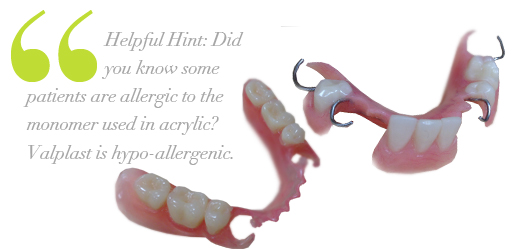 FRAMEWORKS
All of our frameworks are artfully designed and cast on site. We are 1 of 2 Bego Certified dental laboratories in the state of New Jersey. Bego alloy offers superior strength while remaining flexible enough to adjust clasps without snapping.

Our frameworks can also be combined with Vaplast for superior aesthetics and comfort.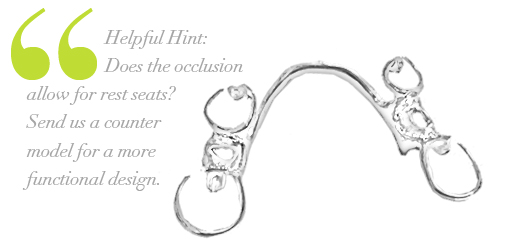 OTHER SERVICES
Repairs/Relines
Invisalign
Nightguards
Mouthgaurds (available in a variety of colors)